Welcome to Mighty Vans
Campervan RV Rentals in Salt Lake City, Utah
We rent custom designed and built, ultra-comfortable camper vans (Class B RVs), equipped with everything you need for your great western road trip!

Explore mountains, canyons, lakes, and desert.  Take an extended trip or get away for a long weekend.  Visit the numerous famous national parks within a day's drive of Salt Lake City or get temporarily lost far off the beaten path.  Mighty Vans has the adventure van that's perfect for you!
The western US is the best place to road trip in the whole world.  The west has great wide open spaces, incredible nature, beautiful national parks, excellent roads, quaint towns, and unlimited paid and free camping.  It's not all cowboys and bandits anymore, but the west is still very wild, with huge amounts of wilderness to explore.  From Colorado to California, and from Arizona to Washington, there are nearly unlimited places to visit at any time of year, and camping is really the only option to see most of it.
Salt Lake City, Utah, is right in the heart of the west and is the best place to start your road trip.  Come between September and May, and head south or west to see unmatched canyons and desert.  Come between March and October and head east or north to experience fantastic mountains, wildlife, lakes, and rivers.
Mighty Vans specializes in campervan rentals/RV rentals (aka campervan hire or RV hire for our European friends!).  See the western US in comfort and style and save money over a rental car and hotels.
Reserve your Mighty Van today
Check availability by clicking here:
 Features:
• For 1-2 people
• 6'3″ (192 cm) standing-height
• Full galley-style kitchen with stove, fridge, sink, waterfaucet, dishes, pots, pans, plates, bowls, and utensils
• Queen size memory foam bed
• Spacious and comfortable
• Dining table with plenty of seating
• Easy to drive and maneuver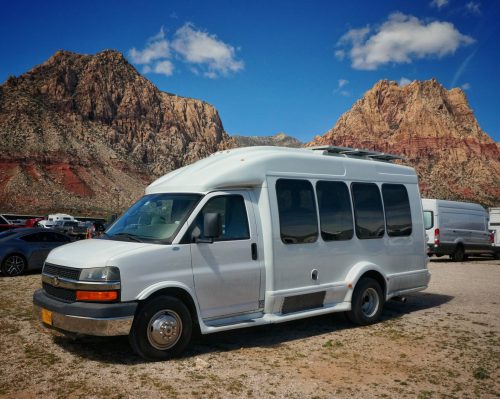 Check availability by clicking here:
 Features:
• For 1-4 people
• Driver and passenger seats upfront, two additional seats with lap seatbelts in the rear
• 6'3″ (192 cm) standing-height
• Full galley-style kitchen with stove, fridge, sink, water faucet, dishes, pots, pans, plates, bowls, and utensils
• Queen size memory foam bed
• Two additional single sized mattresses
• Spacious and comfortable
• Easy to drive and maneuver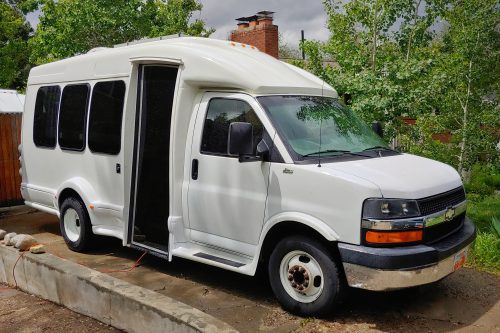 Check availability by clicking here:
 Features:
• For 1-4 people
• Driver and passenger seats upfront, two additional seats with lap seatbelts in the rear
• 6'3″ (192 cm) standing-height
• Full galley-style kitchen with stove, fridge, sink, water faucet, dishes, pots, pans, plates, bowls, and utensils
• Queen size memory foam bed
• Two additional single sized mattresses
• Spacious and comfortable
• Easy to drive and maneuver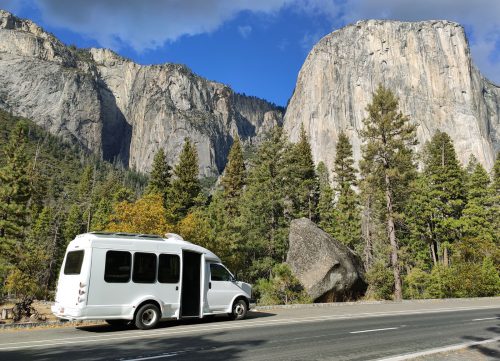 Check availability by clicking here:
Features:
• For 2 people
• Good winter performance with a powerful heater that runs off the gas tank, and front wheel drive
• 6'2″ (188 cm) standing-height
• Full galley-style kitchen with stove, fridge, sink, water faucet, dishes, pots, pans, plates, bowls, and utensils
• Short queen size memory foam bed
• Bike, ski, and tons of gear storage under the bed
• Spacious and comfortable

• Easy to drive and maneuver