Hi, my name is Matt, and I founded Mighty Vans shortly after moving to Salt Lake City, Utah. I was a professional rock climber/climbing photographer for a few years, and lived full time out of a van, road tripping the western USA, exploring off the beaten path to find undiscovered climbing areas. I bought an empty van and built the interior into a custom camper using my woodworking skills. In total I spent almost 2.5 years living out of my van, spending 7 days a week exploring some of the most beautiful nature you can find. It was fantastic.
Eventually, I permanently injured my neck and I had to retire from climbing, which is when I moved to Salt Lake City. Having spent so long living out of my van, I knew that it would be an incredible way to vacation, and so rather than selling my van, I remodeled it and started renting it out to people looking to experience #vanlife for their vacations.
The comfort, driveability, and uniqueness of my original van meant that it rented very well immediately – and it's the perfect size: easier to handle and drive than those big RVs, but much more spacious, light, and comfortable than most campervans.  The rave reviews from my first guests showed me that this was a business worth investing into – so I bought a second bare van to build out, and Mighty Vans was born.
I look forward to helping you have the very best possible western US road trip in a Mighty Van!  Just scroll down and take a look at the options to reserve your camper van now!
–Matt Farrell
(Founder and Owner)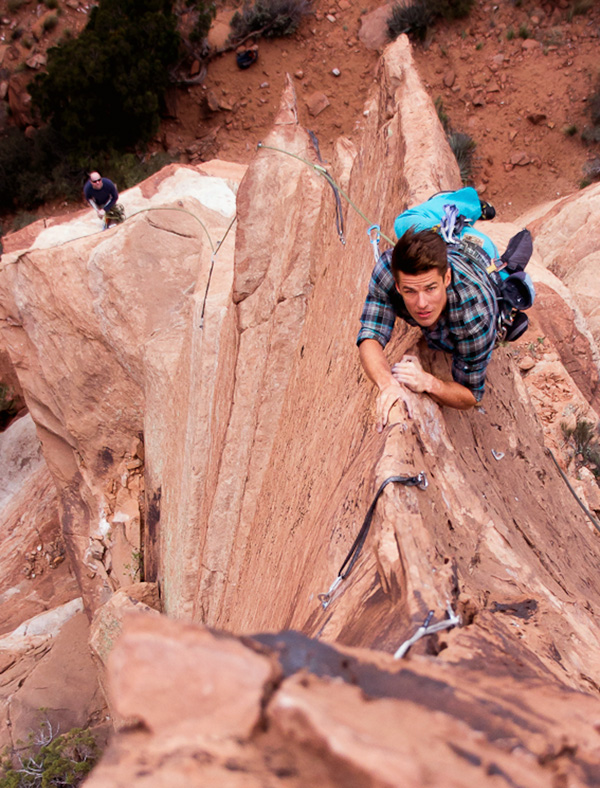 Reserve your Mighty Van today
Check availability by clicking here:
 Features:
• For 1-2 people
• 6'3″ (192 cm) standing-height
• Full galley-style kitchen with stove, fridge, sink, waterfaucet, dishes, pots, pans, plates, bowls, and utensils
• Queen size memory foam bed
• Spacious and comfortable
• Dining table with plenty of seating
• Easy to drive and maneuver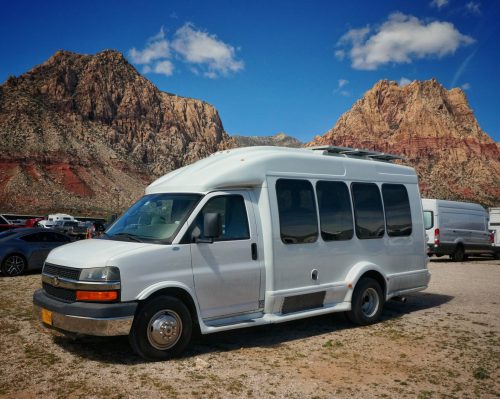 Check availability by clicking here:
 Features:
• For 1-4 people
• Driver and passenger seats upfront, two additional seats with lap seatbelts in the rear
• 6'3″ (192 cm) standing-height
• Full galley-style kitchen with stove, fridge, sink, water faucet, dishes, pots, pans, plates, bowls, and utensils
• Queen size memory foam bed
• Two additional single sized mattresses
• Spacious and comfortable
• Easy to drive and maneuver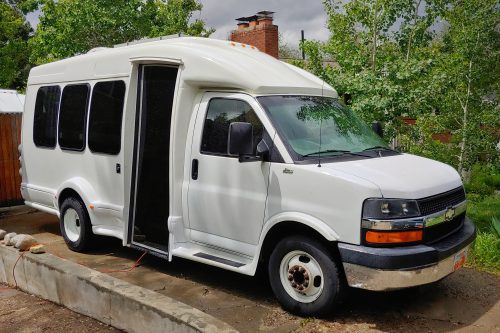 Check availability by clicking here:
 Features:
• For 1-4 people
• Driver and passenger seats upfront, two additional seats with lap seatbelts in the rear
• 6'3″ (192 cm) standing-height
• Full galley-style kitchen with stove, fridge, sink, water faucet, dishes, pots, pans, plates, bowls, and utensils
• Queen size memory foam bed
• Two additional single sized mattresses
• Spacious and comfortable
• Easy to drive and maneuver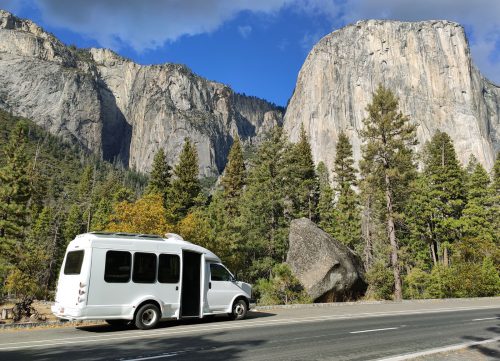 Check availability by clicking here:
Features:
• For 2 people
• Good winter performance with a powerful heater that runs off the gas tank, and front wheel drive
• 6'2″ (188 cm) standing-height
• Full galley-style kitchen with stove, fridge, sink, water faucet, dishes, pots, pans, plates, bowls, and utensils
• Short queen size memory foam bed
• Bike, ski, and tons of gear storage under the bed
• Spacious and comfortable

• Easy to drive and maneuver