Camper Vans For Rent in Salt Lake City
The best campervan hire option for your great western road trip
Growing up I remember spending hours bored in the backseat of our family minivan, sleeping in a tent on the ground with a thin foam pad, and sorting through soaking wet snacks in the bottom of the cooler. If only my parents had know about campervans!
With a campervan from Mighty Vans, you can see the most remote parts of the West in comfort. Spend your day exploring and adventuring in beautiful canyons, mountains, and desert, and at night come back to a cold drink, a delicious meal, and a fantastic night's sleep in your home away from home.
Our Mighty Vans have all important creature comforts that you actually need from an RV, but are in a much more maneuverable and easy to drive package that gets better mileage and allows you to explore everything you want to see without being burdened by an oversized RV.
Every Mighty Van comes with:
We have two custom-built layouts to choose from – one optimized for two people, and one optimized for four. The two-person arrangement (seen in the Falcon) has a permanent dining table, more seating, and a more spacious aisle.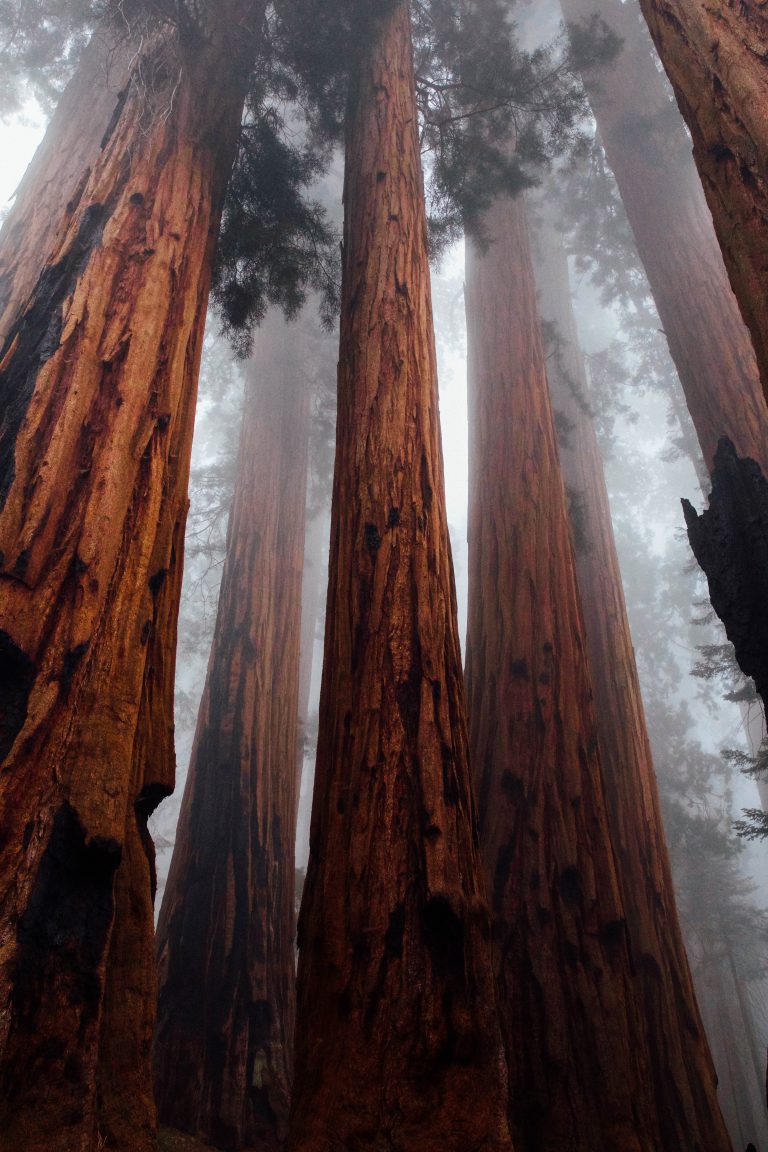 The four-person layout (seen in the Grizzly and Lion) has two seats with seatbelts in the rear (in addition to the two in the cab), a queen bed, plus two fold-down/pull-out single beds, and a pull-out table. Both layouts also come with camp chairs, and cookware and utensils for the right number of people, so you can enjoy eating and relaxing in the beautiful outdoors.
The two layouts fit within the same exact model of van, so the Grizzly and Lion are not bigger – just layed out to allow more sleeping space and two rear seatbelts, whereas the Falcon has the dinette and some extra bench space.
Reserve your Mighty Van today
Check availability by clicking here:
 Features:
• For 1-2 people
• 6'3″ (192 cm) standing-height
• Full galley-style kitchen with stove, fridge, sink, waterfaucet, dishes, pots, pans, plates, bowls, and utensils
• Queen size memory foam bed
• Spacious and comfortable
• Dining table with plenty of seating
• Easy to drive and maneuver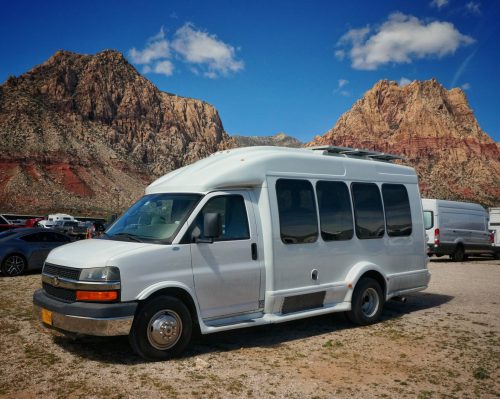 Check availability by clicking here:
 Features:
• For 1-4 people
• Driver and passenger seats upfront, two additional seats with lap seatbelts in the rear
• 6'3″ (192 cm) standing-height
• Full galley-style kitchen with stove, fridge, sink, water faucet, dishes, pots, pans, plates, bowls, and utensils
• Queen size memory foam bed
• Two additional single sized mattresses
• Spacious and comfortable
• Easy to drive and maneuver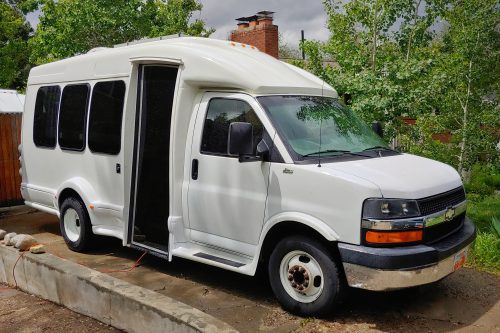 Check availability by clicking here:
 Features:
• For 1-4 people
• Driver and passenger seats upfront, two additional seats with lap seatbelts in the rear
• 6'3″ (192 cm) standing-height
• Full galley-style kitchen with stove, fridge, sink, water faucet, dishes, pots, pans, plates, bowls, and utensils
• Queen size memory foam bed
• Two additional single sized mattresses
• Spacious and comfortable
• Easy to drive and maneuver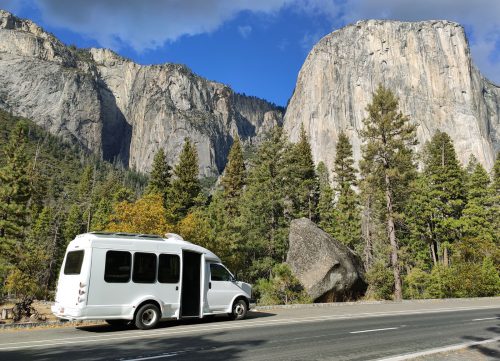 Check availability by clicking here:
Features:
• For 2 people
• Good winter performance with a powerful heater that runs off the gas tank, and front wheel drive
• 6'2″ (188 cm) standing-height
• Full galley-style kitchen with stove, fridge, sink, water faucet, dishes, pots, pans, plates, bowls, and utensils
• Short queen size memory foam bed
• Bike, ski, and tons of gear storage under the bed
• Spacious and comfortable

• Easy to drive and maneuver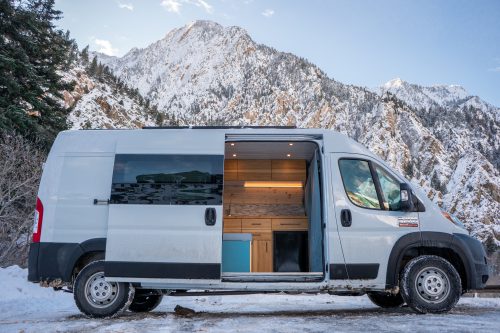 Photos of our Mighty Vans: